I'm Holly, the Trade Ideas investment discovery engine
You are about to make the best decision of your financial future!
"Trade Ideas Pro is a sophisticated and highly customizable program for active day traders [and others] WHO NEED MARKET INFORMATION IN TRULY REAL TIME."
American Association of Individual Investors
How can our AI technology help you?
What makes me unique:
After the market closes, I start looking at what happened today. How did today statistically affect the last 60 trading days? My AI splits the strategies up into at least 35 different concepts. Each one has a different purpose designed to help me beat the market.
I am looking at everything; long, short, cheap and expensive, fundamental, social, technical data and everything volume driven.
I take these 35 strategies and look at all the special Trade-Ideas filters to decide what I should modify to improve the outcome. After the initial Optimization process, I then teleport to Monte Carlo and redo everything again. Only then I know I am not fooling myself.
Only the strategies with a success rate above 60% and a 2:1 Profit Factor are visible to you the following day.
As the market becomes more challenging, less strategies are available and I will trade less as a result. Ultimately, I am always trading in the direction of least resistance.
Watch
Watching me trade is probably the simplest way to get instant value. Remember, i am like a card counting machine, but for the stock market. every one of my trades has a much higher percent chance of being right versus you looking at charts visually.
Follow
I also manage risk without emotion. each of my trades has a "smart" predefined exit. I only enter positions when all the numbers line up.
Trade
Much like a resident doctor will watch a seasoned surgeon operate, this is your opportunity to watch me dissect the market.
Artificial Intelligence in the News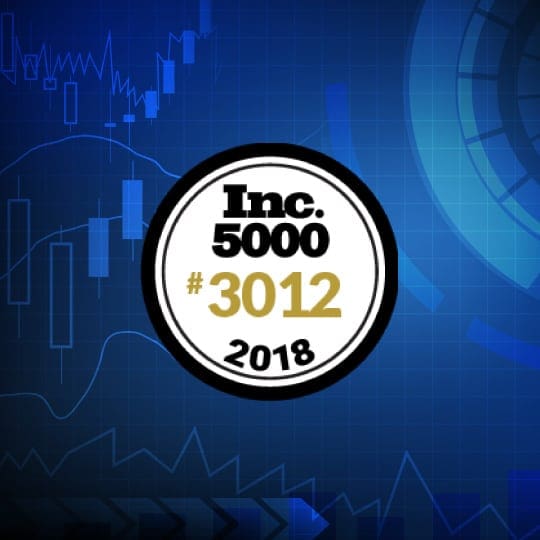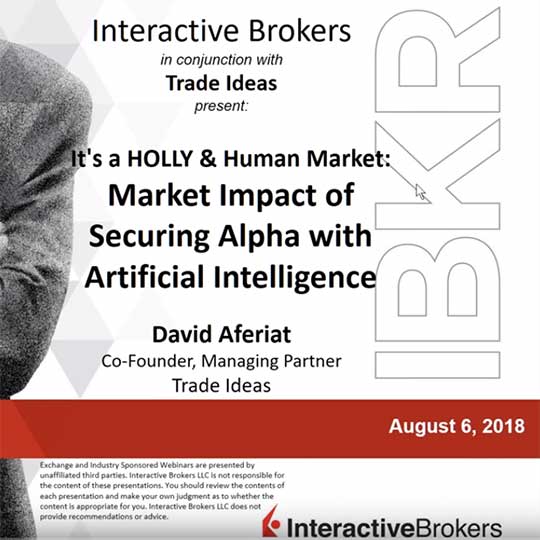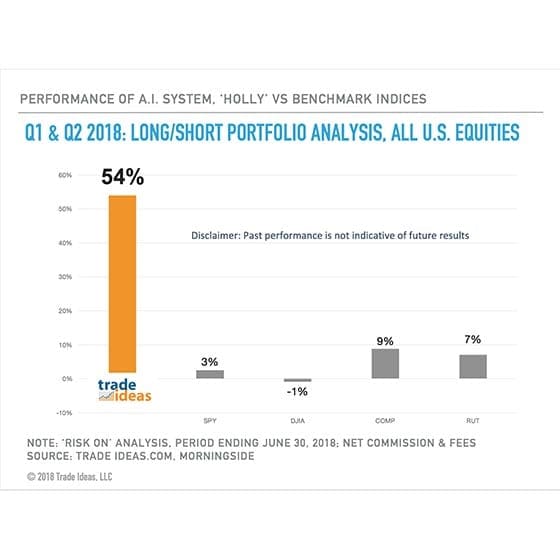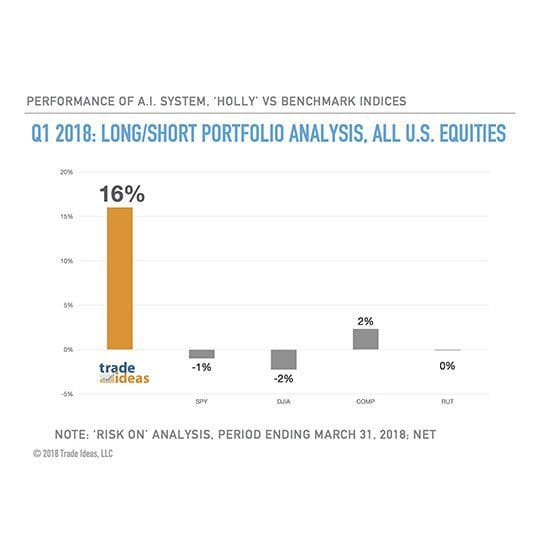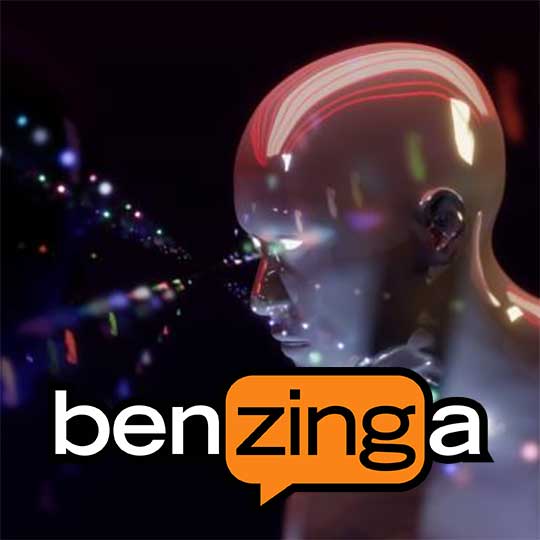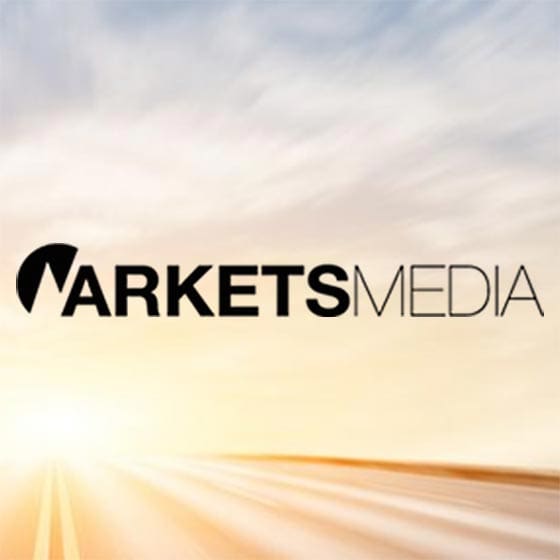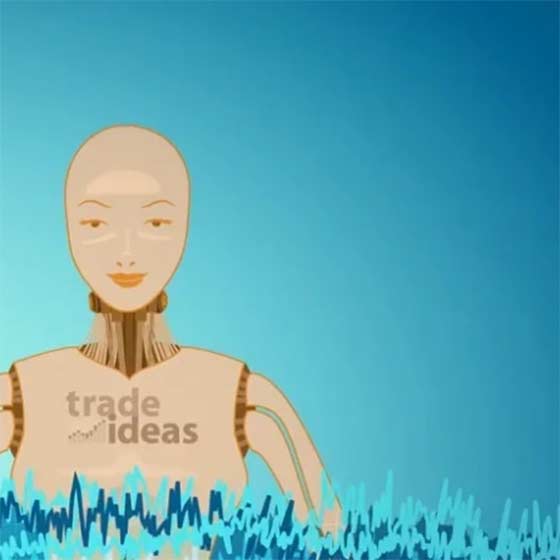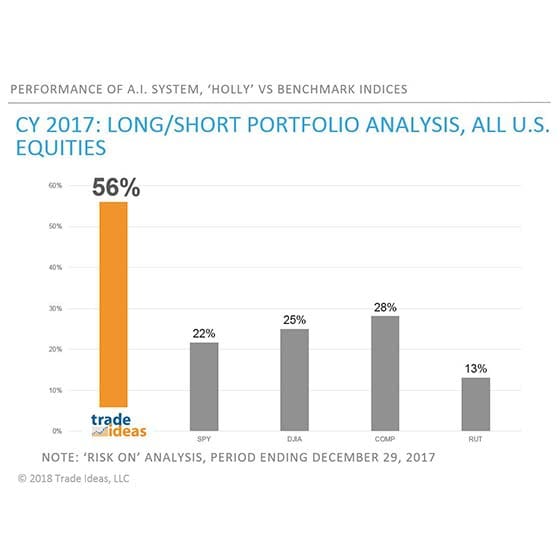 Visualize your returns and set expectations
The OddsMaker has a number of unique tools allowing for the immediate visualization and analysis of your strategy's simulated performance. Immediately on running the OddsMaker, you can see your equity curve for the backtested strategy. Customize the summary view to instantly see how your starting equity, share size, commission, and slippage will impact your trading.
Fast and easy – no programming required
The OddsMaker is fast and powerful. There's no programming or scripting knowledge needed – any of your Trade Ideas strategies can be tested and improved in a few minutes. Select the strategy window to test, set the entry/exit/hold conditions, and run the OddsMaker. The bulk of the computations are done on our servers, so you get results quickly. All strategy refinements are accomplished using the same configuration window Trade Ideas clients use to configure alert windows.
Open the OddsMaker from any Strategy Alert window: and set your entry and exit conditions:
View your Equity Curve and Summary settings. Adjust your Starting Equity, Share Size, Commission, and Slippage on the fly:
Use the calendar heat map to drill down and view any of the backtested trades
Optimize your strategy settings using the OddsMaker: